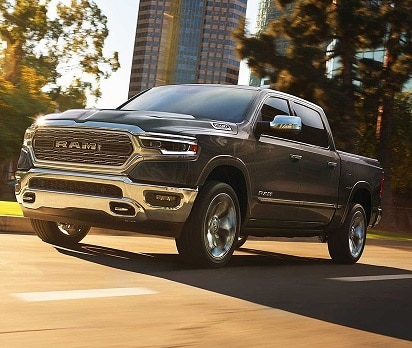 Orlando Dodge RAM 1500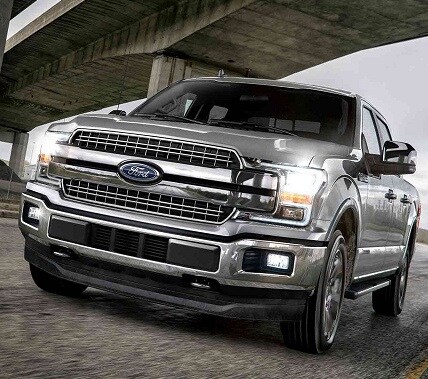 Orlando Ford F-150
When it comes down to finding the best truck for sale near you, most of us would readily agree that the RAM 150 and the Ford-F-150 are  two of the top selling trucks in the US. Where this agreement usually ends however, is on the question of which truck is the best for you. Whereas some are convinced that the RAM 1500 comes standard with more advanced technology, and storage features, others maintain that the Ford F-150 is a reliable pickup truck.  While we know that Ram 1500 has inspired the  Ford F-150 in numerous ways over the years, we think it's important for you to see how much more advanced the RAM 1500 is than the Ford F-150 for sale near Orlando.
Give yourself  a few minutes to take a close look at both of these high-powered work trucks. We're certain, with just a little information, you  will be able to quickly discover that the RAM 1500 is the perfect light-duty pickup truck to fit all your needs.Don't be fooled by the imitators. There's only one front-wheel drive gas powered work truck that knows how to get the job done the right way. It's the RAM 1500 for sale near Orlando. Remember. Don't just take our word for it. Take a look for yourself.

Below, we have taken the time to put both of these powerwagons side by side. Give yourself a few minutes to see which pickup truck is the best for you. Once your done, come put the new Dodge RAM 1500 to the test.

Are you ready? Let's get started!

Orlando RAM 1500 vs Ford F-150: Performance

First let's take a look at everyone's favorite part. Performance! The new Dodge RAM 1500 pulls past the competition with a powerful 3.6 L Penstar V6 Engine that generates 305 horsepower and 269 pound-feet of torque. Paired with an 8-speed automatic transmission, this power wagon can tow 7,730 pounds.  Matched with a 23 gallon fuel tank this truck is built to take you further than you've ever been in a new pickup truck. Not to mention this vehicle performs well under pressure. Rigged with an enhanced vehicle stability system, and a rain brake support system, this work truck holds up under the toughest conditions. And oh yeah, this vehicle comes standard with a 50,000 psi steel frame to help you take on the toughest jobs.

Meanwhile, the Orlando Ford F-150 lags behind with a 3.3 liter Ti-VCT V6 Engine  that generates 290 horsepower and 265 pound-feet of torque. Even worst, the new F-150 only comes standard with a 6-speed automatic transmission. Which means, this Ford model can only tow 7,600 pounds.Granted this doesn't  seem like a big difference, you need every ounce of muscle you can get on the job. So, why compromise if you don't have to. Give yourself a pickup truck that knows how to get the job done. Give yourself a new Dodge RAM 1500 for sale near Orlando,FL.

Orlando RAM 1500 vs Ford F-150:Interior
If you're looking for a new pickup truck that works hard to please you, start with a new Dodge RAM 1500 for sale near you. Inside, this vehicle offers drivers  a comfortable spacious cabin surrounded by today most advanced technology. With a touch of a button, the drivers seat instantly adjusts to meet your demands. The HD Vinyl 40/20/40 split bench seat opens up room room for more possibilities. You are also going to enjoy the comfortable relaxing air conditioning system. For addition convenience, this vehicle also comes standard with 5.0-inch touchscreen display, a 6-speaker audio system, and  audio jack inputs for mobile devices. Sounds awesome right! That's just a sample of what you can expect to find inside of the new Dodge RAM 1500 for sale near Orlando. There's a lot more where all of this comes from.

On the other hand, the Ford F-150 limits your standards with less features for more money. Considering that that this vehicle only comes standard with a fraction of the technology and satisfaction that the new RAM 1500 has to offer,   there's not much to be said. The Ford F-150 interior comes standard with a 4.2-inch productivity , and all-weather rubber floor mats. Beyond that, this vehicle doesn't measure up to the  comfort, and excitement that you can expect to find inside of the new Orlando RAM 1500.

Orlando RAM 1500 vs Ford F-150:Safety Features

When it comes down safety , the Orlando Dodge RAM 1500 is one of  the most trusted pickup trucks  on the road. Since the beginning, this vehicle has been helping businesses pull  forward with confidence. You can always count on this truck to help you protect yourself and your business. There's nothing quite like the power and peace of mind that you get whenever you drive  a new RAM 1500 for sale near Orlando. Tucked underneath the hood, this vehicle comes standard with a high-strength steel body structure that protects you from mild to severe collisions. Integrated, with advanced multi-stage air bags, this  vehicle has you protected from every angle.And it helps you stop accidents before they happen. Check out all of the amazing new safety features that come standard with the new Orlando Dodge RAM 1500:

Traction Control

Sentry Key Theft Deterrent System

Remote Keyless Entry with All-Secure

Hill Start Assist

Front Height Adjust Shoulder Belts

Electronic Stability Control

Electronic Roll Mitigation

Advanced Multistage Front Airbags

Should I Buy: RAM 1500 vs Ford F-150
If you're like most smart pickup truck drivers, the new RAM 1500 is one of the best options for you. Not only does this vehicle give you the power to get the job done, but it also works hard to please you. Nothing can prepare you for the endless opportunities that about to come your way with the new RAM 1500. This  American hero has been pulling contractors, small business, and construction companies up from their boot straps with a relentless 3.6 L Penstar V6 Engine. And, we are certain that this pickup truck is going to help you drive the kind of results that you're looking for. Just think about it.You never have to worry about leaving anything behind again. The exhilarating Orlando Dodge RAM 1500 hauls it all. Big or small. Don't take on another job without the incredible new Dodge RAM 1500 on your side. Visit our local Orlando Dodge RAM dealership near you and schedule your free test drive today. We are located just seconds away from your local Orlando Ford dealership at
1460 E Osceola Pkwy
Kissimmee
,
FL
34744
Make An Inquiry